A Part of the new normal for everyone was the transition to distance and online learning. This was a huge change for most, including educators , students and parents too. We all had to make adjustments in our home and work life for children's changing educational needs. Having said that, there are several ways to make virtual learning easy. Lets know 5 things to keep in mind to provide better support to our children for home learning:
1. Set Up A Proper Learning Space.
Setting up a classroom or any designated learning space is crucial to the success of learning. It can give children a sense of normalcy as well as increase productivity. Make sure that they have the necessary tools that they need, such as a stable internet connection and a comfortable desk.
Their learning space should also be free of distractions as much as possible. Using dividers if having a whole room for learning is not possible. Dividers create physical boundaries between a child's home life and school life, as well as keep distractions at bay, whether it be the television, toys, or other children in the house.
2. Plan A Routine Together.
Learning online is a big adjustment for parents because they now have to take on the role of teacher to some degree. The key to success is to keep communicating with your child, so they know what sacrifices are being made. This might encourage them to work harder in school and give their best even when the circumstances have changed.
It's also important to establish routines that work for you and for your child. Think of it as a remote work set-up that you need to create an ideal schedule for. But since online learners don't have much choice as to the time of their classes, you're the one who needs to adjust accordingly. Also highlights the importance of taking adequate breaks. Don't just take breaks when necessary — actually plan them into your day so you're not exhausting yourself. This applies to children, too, because they can easily get overwhelmed with information.
3. Manage Screen Time.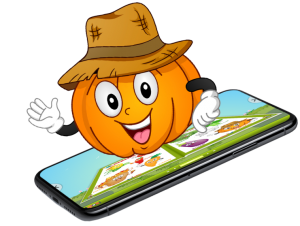 One thing that this new setup has revealed is that not all screen time is bad. The Economic Times points out that it just needs to be regulated, especially now that screen time has become essential for learning.
As the parent, make sure to teach children how to be safe online. Enable parental locks if possible and block harmful websites. Also, make sure that they're taking breaks from using their gadgets as well to reduce health risks such as eye strain. Remember from our recent article 'Screen Time During Meals', that it's better to isolate screen time from other activities like eating. That way, you get more control of how much time they actually spend in front of screens. Also, see if there's a way to blend digital learning with traditional modes of learning, such as with arts and crafts.
4. Find A Support Group.
Lastly, try to find as much support as you can. Navigating online learning with kids is a shared experience, so do keep in touch with teachers and other parents. See if they have any tips and tricks on how to better support their children's distance learning endeavors that can be applicable to your situation.